Look forward to a great start to the season, for Camp 2019 is sure to be another huge success! Sponsored by the Wye String Ensemble of Sherwood Park, Alberta, this year's Strathcona County String Music Camp will be held September 5th, 6th, 7th, and 8th, 2019. Join us to celebrate our twelfth year of this wonderful string music camp.
&nbsp
The camp is designed for string players 14 years of age and up. Whether you play the violin, viola, cello or double bass, you are sure to learn, connect with new people, and have fun while enjoying a rewarding musical experience. There are opportunities for playing both in orchestra and in chamber groups.
Held in a beautiful country setting at the Van Es Camp and Conference Center in Strathcona County, the camp provides opportunities for those at all playing levels and instruction from coaches who are highly skilled professional musicians. Participants will hear the coaches perform in concert as well as fellow campers in their chamber groups. Past attendees can attest to the incredible benefits of this unique camp.
The camp will run:
The camp will run: Thursday, September 5 6:00 pm - 9:00 pm Location TBA

Friday, September 6 6:00 pm - 10:00 pm at Camp Van Es (See below for directions to Camp Van Es.)

Saturday, September 7 7:30 am - 9:00 pm at Camp Van Es

Sunday, September 8 7:30 am - 6:00 pm at Camp Van Es

Sunday, September 8 6:00 pm - 7:00 pm Concert at Camp Van Es
Sunday, September 9 at 6:00 pm at Camp Van Es.

A Note about the Music for Camp
Camp registrants will be given instructions about how to download parts for the 2018 string camp repertoire. It includes the following and some further additions which will be made in due course.
Strathcona County String Music Camp - Summer Repertoire 2019 includes the following: Please stay tuned - - the repertoire below is from 2018 String Camp
Moorside Suite by Gustav Holst
Ancient Airs and Dances, III Suite, Movement 2 by Ottorino Respighi
Sinfonia by Antonio Vivaldi
Our Camp Director, Conductor and Music Coaches
CAMP DIRECTOR: Murray Vaasjo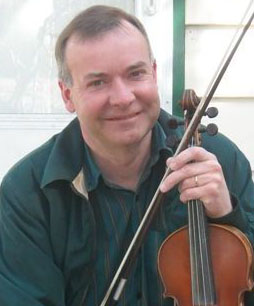 Murray was born and raised in Edmonton and attended the University of Alberta where he received a Bachelor of Music degree. He has been a member of the Okanagan Symphony, the Victoria Symphony, the Alberta Baroque Ensemble, the Arden Ensemble, National Youth Orchestra of Canada and the Edmonton Youth Orchestra. Murray studied with Sally Thomas in Meadowmount, New York and with Shirley Givens and Sidney Humphries in Victoria.
In 1990 Murray returned to Edmonton to join the Edmonton Symphony Orchestra.
Murray is also active as a teacher and is the co-founder of the Wye String Ensemble.
Murray conducted the Penticton Strings, an amateur adult orchestra in the Okanagan.
For two seasons, he conducted musicals with the Penticton Singers and Players with professional members of the Okanagan Symphony. He was the conductor and founder of the Sherwood Park Youth Strings and Penticton Junior Strings. Murray is happy to conduct both the Wye String Ensemble and the Edmonton Philharmonic Orchestra next season.
CONDUCTOR - Cossette Justo Valdés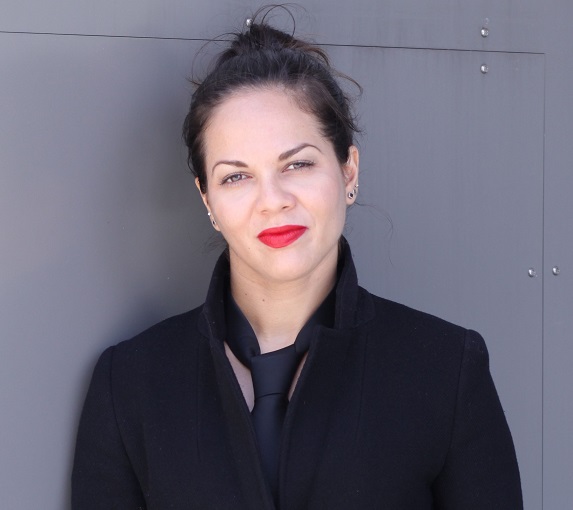 Cosette Justo Valdés is the Assistant Conductor and Community Ambassador of the Edmonton Symphony Orchestra, starting in the 2018-19 season. Born and raised in Cuba, as a daughter of amateur musicians, she's loved music all of her life, and she began learning piano and music theory from age 8. At 18 she saw a symphony orchestra for the first time and immediately knew she wanted to be a conductor. She took up conducting in 2002 at the National Institute of the Arts of Cuba, in Havana, and after graduating in 2009 with a Bachelor's Degree in Orchestral Conducting, she was appointed Music & Artistic Director of the Orquesta Sinfónica de Oriente (OSO) (Santiago, Cuba), Cuba's second-most important orchestra.
During her first three years at the OSO, Cosette organized and conducted numerous concerts of a broad repertoire of classical, jazz, pop, and traditional Cuban music, which allowed her to start consolidating her foundation as a conductor. She also developed several programs for improving the technical and musical level of the orchestra, and founded a Kid's Orchestra and a Youth Orchestra, both tutored by the musicians of the professional orchestra.
With Cuba's OSO, Cosette conducted premières for some of Cuba's best known composers. She also performed the Cuban première of Domenico Scarlatti's intermezzo La Dirindina, including designing the costumes, sets, super-titles and directing the overall artistic production.
In 2012, Cosette entered the Mannheim Staatliche Hochschule für Musik und Darstellende Kunst (State University for Music & Performing Arts) in Germany, to learn more about conducting classical repertoire from the European perspective, and she earned her Master's Degree in 2018. She has conducted many orchestral, choral, and chamber ensembles in Europe, while remaining Music & Artistic Director of the OSO and returning often to conduct it.
Her passion for 20th century music inspired her to conduct a performance of Dmitri Shostakovich's Symphony No. 1 with the National Orchestra of Cuba in Havana for the first time in more than 30 years. She also organized several large projects combining the forces of the two major symphonic orchestras of Eastern Cuba.
Cosette also brought to the OSO for the first time pieces like Shostakovich's Symphonies Nos. 1 and 5, West Side Story Suite by Leonard Bernstein (in his centenary, performed in January, 2018), Symphony No. 1 by Robert Schumann, Symphony No. 5 by Felix Mendelssohn, Pulcinella Suite by Igor Stravinsky, The Unanswered Question by Charles Ives, and others. She conducted concerts specifically for children to give them an opportunity to get to know an orchestra and its instruments. She also invited music students to listen to and play with chamber orchestras and/or symphony orchestras for the first time.
Cosette conducted the OSO for the CD "Popularmente Sinfónico", and guest-conducted several other CD recordings in Cuba. She organized the project "SinfóniJazz" for jazz quartet and orchestra, which had its first performance in December 2016 at the International Jazz Festival of Havana. For it, she commissioned music from some of the best young jazz players and composers in Cuba. The National Orchestra of Cuba performed the première of this project, and it was a great success.
Combining a command of standard repertoire with a flair for traditional Cuban music as well as a passion for educational outreach, Justo Valdés has conducted across Europe and North America. She has recently been appointed Assistant Conductor of the Edmonton Symphony Orchestra. She is involved in establishing strong ties with the community through outreach initiatives. As such she is Artistic Lead of the ESO's Youth Orchestra of Northern Alberta (YONA-Sistema) program.
COACHES
VIOLIN - Anna Kozak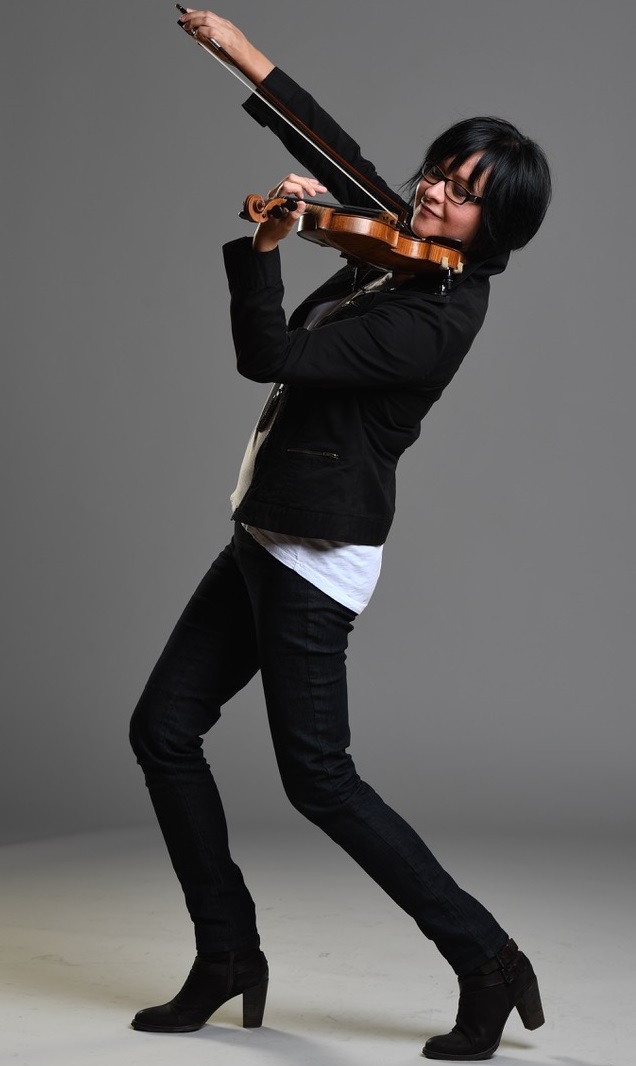 Anna is a core member of the first violin section with the Edmonton Symphony Orchestra, an Assistant Concertmaster of the Alberta Baroque Ensemble and a Principal Second Violin in the newly formed Chamber Orchestra of Edmonton. She has earned a Bachelor of Music degree from the University of Toronto and a Master of Music degree from the University of Calgary.
Anna loves being an orchestral musician. It's a profession that has taken her to concert halls all over Europe as well as Carnegie Hall in New York.
Being a violinist, Anna finds life just wouldn't be complete without chamber music. She's been very fortunate to have been a part of many wonderful chamber groups and have performed in most exciting venues. She's been a founding member of the Onyx String Quartet and Tersona Piano Trio. She's performed at Winspear countless times at ESO events, at the Rozsa Centre with University of Calgary professor Edmond Agopian, at the Yardbird Suite with the Obsessions Octet to name a few.
She's had the pleasure of performing solos with the Alberta Baroque Ensemble, the Edmonton Symphony Orchestra and the Alberta College Percussion Ensemble. Besides performing Anna finds it fulfilling to share her passion and knowledge with her students. She holds a small private studio, teaches at the annual Wye Strings Camp and on occasion leads coaching sessions for local amateur groups.
Anna is playing on a violin made in 1770 by Giovanni Battista Gabrielli of Florence. Once she is done all her practicing, performing or teaching, Anna enjoys spending time with her husband and their Great Dane "George".
VIOLIN - Neda Yamach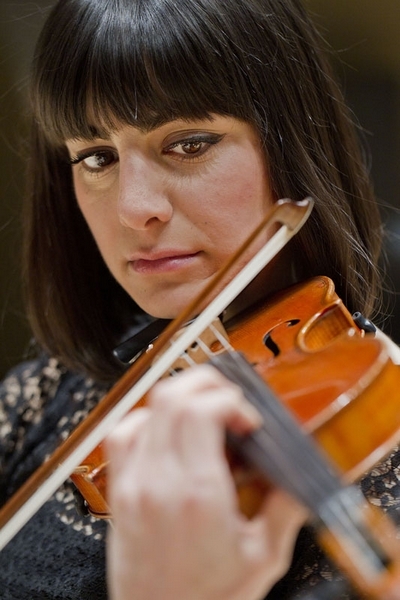 Originally from St. Albert, Alberta, Neda Yamach began studying the violin at the age of five. Under the tutelage of Thomas Williams, she attended McGill University where she was a recipient of the Lloyd Carr Harris Scholarship.
After receiving her Bachelor of Music degree, she studied with Patti Kopec at the Manhattan School of Music. Neda was a member of the Edmonton Youth Orchestra and has attended the Banff Summer Arts Festival and Meadowmount School of Music in New York. She joined the Edmonton Symphony Orchestra in 2011 following international auditions. She is also a member of the Alberta Baroque Ensemble and Kent Sangster's Obsessions Octet.
VIOLA- Martina Smazal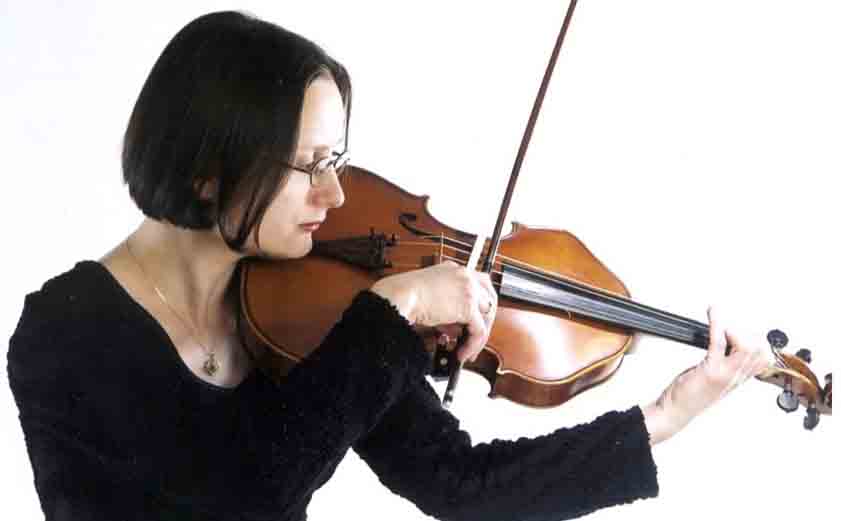 Martina Smazal received her Bachelor of Music Degree in Viola Performance under Jane Logan at the University of Ottawa and her Masters in Viola Performance under Gerald Stanick at UBC, where she later served as Sessional Instructor and Director of the Summer Music Institute for Strings. Having won the Friends Of Chamber Music and the BC Festival Of The Arts (among various concerto competitions), Ms. Smazal was invited to study at the International School Of Musical Arts on a full stipend.
She has performed various concertos with orchestras, including Brandenburg 6 with TSO's Susan Lipchuk. Martina has had the honour of performing chamber music with Juno Award winning Pianist Valerie Tryon, renowned cellist Eugene Osadchy and recording artists: pianist Linda Lee Thomas and violinist Marc Destrube. She had served as Principal Viola for the Vancouver Opera Orchestra, the National Ballet, BC Ballet, the Strauss Orchestra of Canada, the Canada West Chamber Orchestra and for the 2010 Olympics.She also had fun playing at the CCMAs with Johnny Reid and George Canyon, tangos with Montreal's group 'Gianelli', and with K-OS on the Stroumboulopoulos TV Show.
Martina has toured Canada, the U.S. and Japan under Pinchas Zukerman and Kazuyoshi Akiyama and has great memories of playing with the Royal Winnipeg Ballet. Since moving to Edmonton to follow her husband, she has been a regular extra violist with the ESO (adding Carnegie Hall to her experiences).
In the winter of 2018, Ms. Smazal was a Solo Violist in the musical "Children Of God" that got a Sterling Award Nomination.
As a violin/viola teacher and chamber music coach, youth orchestra conductor and festival adjudicator / competition judge, Martina has always loved communicating her passion for music to students and inspiring them to have their own successes, be it careers in music or producing wonderful pastime music.
CELLO - Kathleen De Caen
Growing up in Edmonton, Kathleen de Caen started playing the cello at age 5. Her primary teachers were Grazyna Sobieraj, Julie Amundsen, and Tanya Prochazka; with whom she completed a Bachelor's degree at the University of Alberta. She later went on to complete a Master's degree in cello performance with Matt Haimovitz at McGill University.

As a soloist, she has been invited to perform with the Edmonton Symphony Orchestra on multiple occasions for their education series. Kathleen was also the featured young artist of the ESO's 2012 Symphony Under the Sky series.

As a chamber musician, Kathleen has performed across North America with musicians such as Yehonatan Berick, Jean Efflam-Bavouzet and Paul Coletti. She has participated numerous times with Matt Haimovitz's ensemble, Uccello, who performed at Carnegie Hall in 2013. In 2016, Kathleen co-founded Trio De Moda, an Alberta based string trio that has performed across Alberta and the Maritime provinces.

Kathleen was acting principal cello of Symphony Nova Scotia, in Halifax, for the 2017/2018 series but is very excited to be back in Alberta and a section cellist in the Calgary Philharmonic Orchestra.



DOUBLE BASS - Jan Urke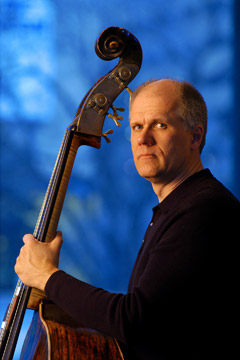 Jan Urke graduated with a Bachelor of Music Degree in Performance, the University of Toronto in 1978 from the studio of Tom Monohan. From 1972 to 1974 he was a member of the National Youth Orchestra of Canada. He continued his studies at the Banff Centre for the Arts in 1980 with Stuart Knussen.

Jan freelanced from 1973 through 1979 with the Hamilton Philharmonic Orchestra, the National Ballet Company, the Canadian Opera Company and the Bolshoi Ballet Company. He played with the Orchestre Symphonique de Québec in 1974-75. He also played the summer season with the Toronto Symphony in 1983. From 1991 to 1995 he was engaged as a resource artist at the Banff Centre.

Jan is currently principal bassist of the Edmonton Symphony Orchestra, a position he has held since1980. He has appeared as soloist a number of times with the ESO and the Edmonton Chamber Orchestra. Jan is currently sessional instructor of double bass at the University of Alberta Department of Music.
CHAMBER MUSIC COACHES
VIOLA - Miriam Ferguson
Miriam Ferguson began studying the viola at the age of eleven when she joined the Edmonton Public Schools Strings Program.
In 1997, she graduated from the University of Alberta with a Bachelor of Music Degree in performance on the viola. She decided four years later to return to the University of Alberta and graduated in 2003 with a Bachelor of Education Degree. Her viola teachers have included Miyo Inouye, Norman Nelson, Jonathan Craig and Rivka Golani. She is currently studying viola with Tom Johnson.

Miriam Ferguson has been the principal violist of the Edmonton Youth Orchestra, the University of Alberta's Academy Strings and the University Symphony Orchestra. She taught and conducted at the Edmonton Public Schools Music Enrichment Strings Program from 1998 to 2008 and is currently busy as a private violin and viola instructor and freelance player.

Miriam Ferguson performs with Quartetto con Brio and with the Cifra Hungarian Folk Music Ensemble. The Cifra Ensemble has performed with the Edmonton Symphony and has been broadcast on CBC Radio One. Miriam has twice visited Hungary and Rumania with the Cifra Ensemble to study and perform authentic village folk music.

VIOLA - Kate Svrcek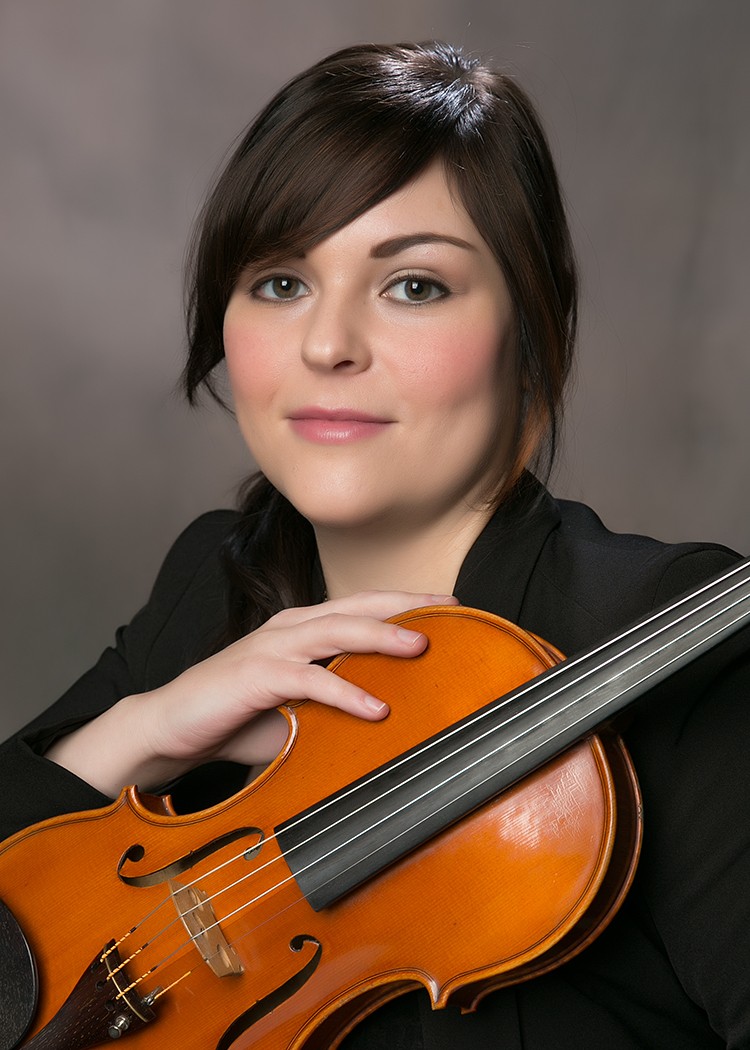 Alberta native Kate Svrcek began violin lessons at the age of five. While growing up in the Edmonton area, she was a member of the Edmonton Youth Orchestra under the baton of Michael Massey.
Kate attended McGill University where she received a Bachelor of Music in Violin Performance. She also attended the Meadowmount School of Music in upstate New York on two occasions. In addition to her musical studies, Ms. Svrcek has also obtained an After Degree in Education from the University of Alberta.
Kate is a frequent performer with the Edmonton Symphony Orchestra, The Alberta Baroque Ensemble, as well as various quartets and ensembles around the city.
VIOLIN - Jim Cockell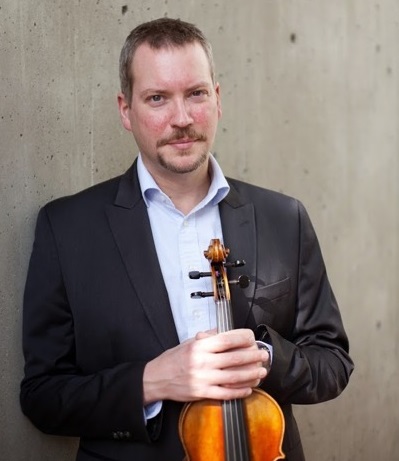 Violinist Jim Cockell was born and educated in Edmonton, Alberta. He received degrees in English and Music Theory from the University of Alberta while studying violin privately. His teachers included Ranald Shean, James Keene, Norman Nelson and Tom Johnson. Jim has played with the symphony orchestras of Edmonton, Saskatoon and Red Deer, the Alberta Baroque Ensemble and the National Ballet of Canada. He has also recorded, broadcast and toured internationally with his own ensemble, Cifra.
FEATURED PERFORMERS
Top Notes Flute Quartet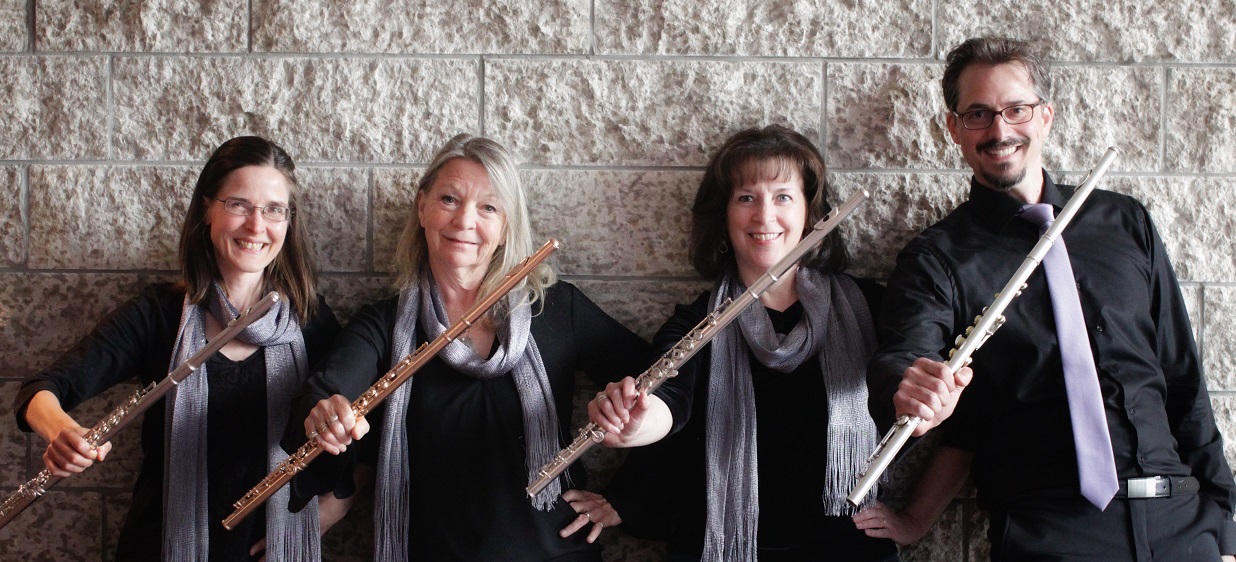 The idea of a professional flute quartet in Edmonton initially came to Petar Dundjerski when he realized that the city was lacking in that area. After bringing the shortcoming to the attention of Elizabeth Faulkner, Elizabeth Koch, and Shelley Younge, the four joined forces to take the city by storm. They started sight-reading through stacks of pieces that each of them had collected over the years and confirmed that they loved this kind of chamber music. Their first concert was the inaugural benefit concert, entitled Beneflute, for the newly-formed Edmonton Fute Association in February 2108. Since then, they have performed in St. Paul, St. Albert and Calgary.
GUEST SPEAKER
Rebecca Schellenberg
Rebecca Schellenberg is a violinist, teacher and writer. She also teaches creative writing classes, and recently taught for ELLA at University of Alberta, a course called All Things Music. Rebecca has performed with various symphonies including Edmonton Symphony, Saskatoon, Regina and Prince George symphonies. She plays in ensembles, adjudicates and teaches privately. Rebecca has a Master of Music degree from The University of Alberta, and a Bachelor of Music from Brandon University.



RATES
The rate of $350 includes the 4-day camp with instruction, all meals and dormitory accommodation, if desired (you must bring your own sheets/blankets or sleeping bag and towels). Rooms in the brand new Unity Lodge are charged at the rate of $25 per night over and above the camp rate (linens provided). Space for recreational vehicles is available for an additional $15 per night and includes electricity but no water or drainage. Take advantage of our early bird registration of $300 by August 1, 2019.
Please note: Cancellation deadline with full refund is September 1, 2019; cancellations received after this date are subject to a $30 administration fee.
The facility also offers a swimming pool (bring your bathing suit and towel), fire pits and picturesque walking trails.
Please note that the management of Van Es Camp strictly prohibits the use of alcohol on its premises.
Selected Participants' Comments on Previous String Music Camps
Amazing!
Staff concert was worth the price of admission of the whole workshop! So inspiring!
Outstanding staff & food
The whole 'camp' was a great weekend of fun, learning and entertainment.
The coaches were, as usual, fabulous.
These sectional practices changed my cello life! Amazing. Thank you!
It's such a pleasure when the conductor has the ability to teach as well as give clear directions. Positive approach and lots of encouragement with very specific suggestions for improvement made.
Directions to Van Es Camp and Conference Centre